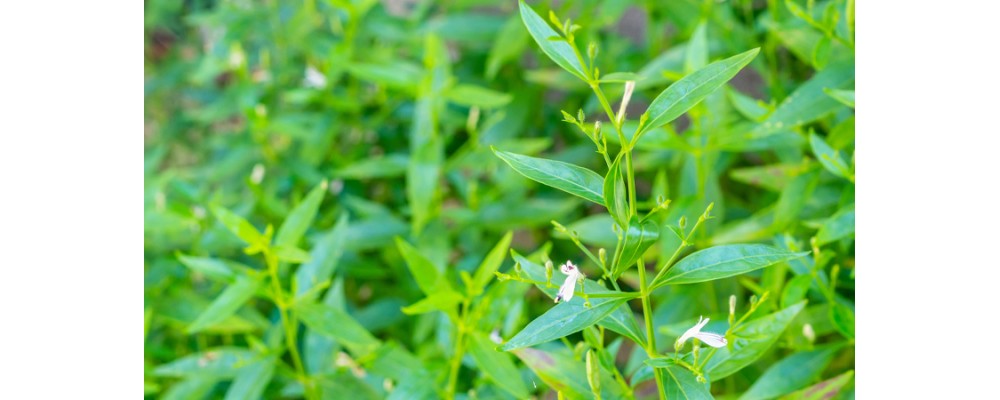 Malaysia's Covid-19 cases have been on the rise in recent weeks, putting everyone on an edge over its severity while praying that it doesn't infect their loved ones. Despite of the gloom and doom, Thai researchers have announced a potential breakthrough in the fight against this deadly disease with the help of a plant named andrographis paniculata.
Known as "fah talai jone" in Thai, this unassuming-looking plant has long been used in traditional medicine to treat colds, flus, and sore throat. According to Dr Kwanchai Wistthanon, the deputy director-general of the Department of Thai Traditional and Alternative Medicine, he is fairly confident that it will cure patients who are asymptomatic or have mild symptoms.
In a research conducted by his team, more than 300 Covid patients were treated with fah talai jone and experienced a complete recovery within five days and without any side effects. This could prove to be a huge boost in ongoing efforts to curb the disease's spread as it continues to ravage multiple countries.
However, Dr Kwanchai Wistthanon stressed that fah talai jone cannot fully prevent Covid and advised patients to seek medical treatment if they do not improve 2-3 days after consuming the herb.
He also said that fah talai jone should not be taken for an extended period of time as it may cause numbness to the hands and feet, low blood pressure, and potential damage to the kidneys. Certain individuals that are not recommended to take the herb are as follows:
- Pregnant women
- Breastfeeding mothers
- Individuals suffering from kidney & liver problems
- Those currently taking blood thinners & blood pressure medications
Should you have any questions about this traditional medicine, please consult your doctor or pharmacist for more information.
Source: https://www.bangkokpost.com/life/social-and-lifestyle/2101707/a-promising-development-in-the-fight-against-covid